Busted! Don't Believe These Accounting Myths!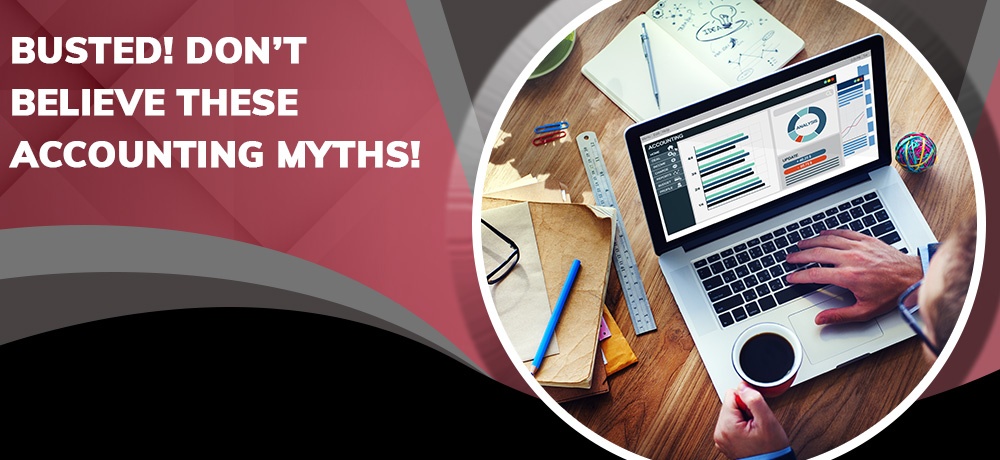 Maintaining financial records and filing taxes is vital to comply with the law. To ensure that your taxes get filed accurately and on time, it's essential to enlist the services of an experienced accountant who has the expertise to use accounting principles to help you make prudent decisions.
However, there are many myths and misconceptions associated with accounting. These myths often discourage people from working with an accountant, which results in the individual not having professional financial advice.
So, to help you separate fact from fiction, Aimee Lococo-Sarabura, CPA, has debunked four of the most widely believed myths about accounting.
Myth 1: Accounting is solely about math.
It's hard not to equate accounting with number crunching. However, nothing could be further from the truth. Yes, accountants take the numbers and compile them into statements, but that analysis tells a story. They speak about a business's health and how operations can get streamlined while highlighting problem areas that might not be readily apparent to the business owner. By analyzing what has happened in the calendar year, the business owner will be better equipped to plan how to proceed in the future.
Myth 2: Accountants are boring, introverted, and averse to social interaction.
I think this myth exists because of the work's nature, as accounting can be incredibly cut and dry. That said, the individual performing the craft of accounting also needs to take the meaning behind the numbers and relay it to the client in terms they will understand. Besides, every client is different with varying backgrounds and life experiences, so an accountant must adapt how they communicate with each client. Consequently, an accountant needs people skills along with an acute ability to read interpersonal situations.
Myth 3: Small businesses don't need the help of an accountant to operate efficiently and plan for the future.
Many business owners feel they can run all parts of their business themselves, as no one knows their business better than them. However, an owner will often get bogged down by the paperwork, administration duties, and statutory filing requirements, which pulls their focus from the more critical task of performing the business's actual function (Doing what they do best!). Accountants not only help to mitigate that paperwork but are experts to look at the books and recognize problem areas, to advise on the best courses of action in the future.
Myth 4: All accountants are expensive.
Some are costly, but that has more to do with the intricacies and complexity of the work they perform and the firm's size. Some smaller firms, such as myself, charge according to the needs of the client and the specific financial situation.
Finally, an individual should take great care in choosing an accountant and find the right fit for them, as it's a working relationship built on trust and communication.
So, if you're looking to avoid these myths and hire an astute accountant, reach out to Aimee Lococo-Sarabura, CPA, in Elmvale, ON. For the past fifteen years, I've diligently helped clients improve their financial management and understanding by rendering efficient solutions.
I provide accounting, bookkeeping, and tax solutions to clients across Elmvale, Midland, Barrie, Wasaga Beach, and Collingwood, ON.
For a complete list of my services, please click here. If you have any questions about Aimee Lococo-Sarabura, CPA, I'd love to hear from you. Please contact me here.
---
---