Top Five Things To Look For When Hiring An Accountant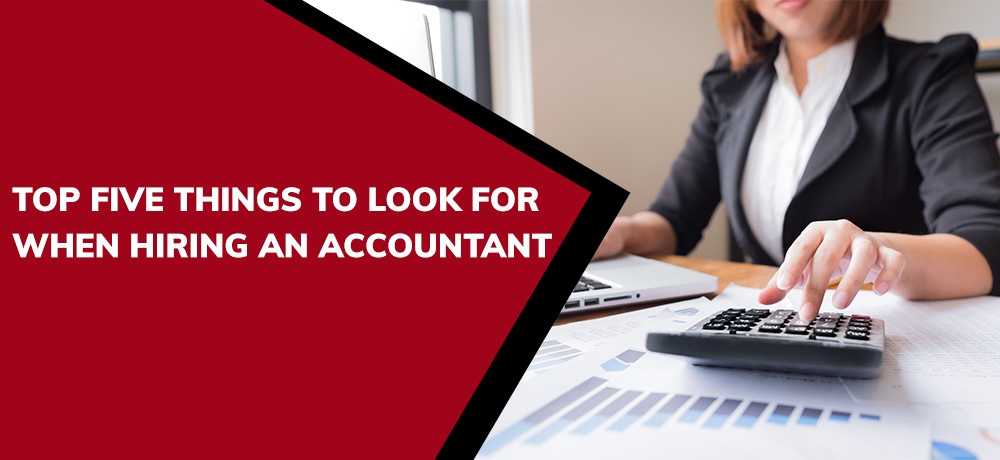 There are numerous benefits to employing an experienced accountant. They manage your personal or business accounts, record your financial transactions, and advise you on how to grow your business. Therefore, at the time of choosing an accountant, It's essential to pick an expert who is competent and skilled to help you maintain accurate accounts and make sound financial decisions. Unfortunately, with so many accountants available, it can be challenging to select one and be confident about their quality of work. To speed up the search process and find an expert who is the right fit for you and your needs, here's a list of the top five things to look for when hiring an accountant.
1. Trustworthy
Hire a trustworthy accountant who will ensure that your financial statements and records are kept confidential. Talk to their previous clients to check how reliable they have been in the past.
2. Diligent
Find an accountant who is attentive to your needs and will put in a copious amount of effort to achieve your goals. An accountant who is hard-working and meticulous is someone you want to hold on to.
3. Detail-oriented
Managing financial books is not an easy task. Missing out on even minor details could cost your business thousands of dollars. Therefore, you need to hire a bookkeeper who is detail-oriented and dedicated to their work.
4. Integrity
Look for an honest accountant who upholds the highest standards of integrity in all their actions. As your accountant will be handling sensitive information related to your business, find someone who is transparent with you right from the start.
5. Knowledgeable
Before enlisting the services of an accountant, check their educational qualifications and work experience. Also, consider a professional who is continuously updating their knowledge and stays on top of all the latest rules and regulations.
If you're looking for professional accounting and tax services in Elmvale, ON, reach out to Aimee Lococo-Sarabura. As a chartered professional accountant with over fifteen years of experience, I can help you improve your personal and business financial management and understanding. I provide top-quality accounting, bookkeeping, and tax services to clients across Elmvale, Midland, Barrie, Wasaga Beach, and Collingwood, ON.
To learn more about the services I offer at Aimee Lococo-Sarabura, CPA, please click here. To get in touch with me, please click here.
---
---