What Makes Aimee Lococo-Sarabura, CPA Stand Out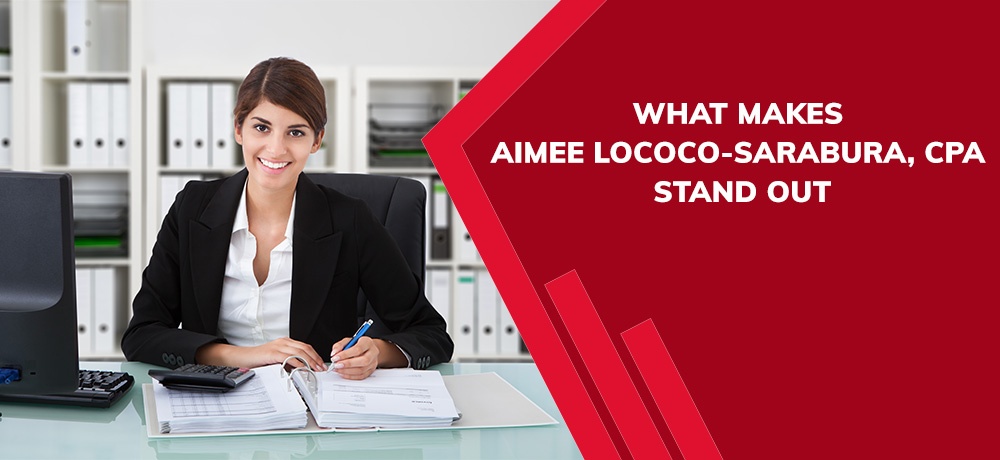 Thanks for stopping by my blog. If you're looking for more information about Aimee Lococo-Sarabura, CPA, you've come to the right place.
About Aimee Lococo-Sarabura, CPA
I'm an experienced accountant based in Elmvale, Ontario, who specializes in assisting clients to clean up their books. It ensures that they are administratively operating in the most efficient manner possible.
Since starting operations in 2014, I've carried out bookkeeping, payroll, and regulatory filings for small businesses, as well as income tax services for individuals. To help maintain a stellar service, I have one employee who is a lifesaver, especially when attending to clients during the busy tax season.
I serve clients across Elmvale, Midland, Barrie, Wasaga Beach, and Collingwood, Ontario.
The Aimee Lococo-Sarabura, CPA Difference
One aspect that makes me second to none is that I meticulously examine financial records and take care of the numbers, so my clients are free to focus entirely on their business. I also share valuable insights that improve their bottom line.
What sets me apart from the others is that I provide a mobile accounting and bookkeeping service, traveling to meet clients at their convenience, I'm also accessible on popular social media platforms, which allows me to respond to a client's concerns in real-time.
I also strive to evolve with the latest trends and technologies. For example, I'm in the process of moving much of my record keeping and retention of sensitive documents to cloud-based platforms.
One of my most significant achievements has been doubling my growth year on year and maintaining a healthy client retention rate of nearly a hundred percent. I believe it's a result of charging a fair price for highly individualized service.
My dream for the future is to continue to render exceptional services to my existing clients and help more people accelerate towards their full potential.
I also believe in giving back to society, and as part of that belief, I've worked as a director on the boards of a number of Not For Profit organizations.
To learn more about all that I do at Aimee Lococo-Sarabura, CPA, in Elmvale, Ontario, please click here. If you have any questions about how I can help you, I'd love to hear from you. Please contact me here.
---
---