Meet The Face Behind Aimee Lococo-Sarabura, CPA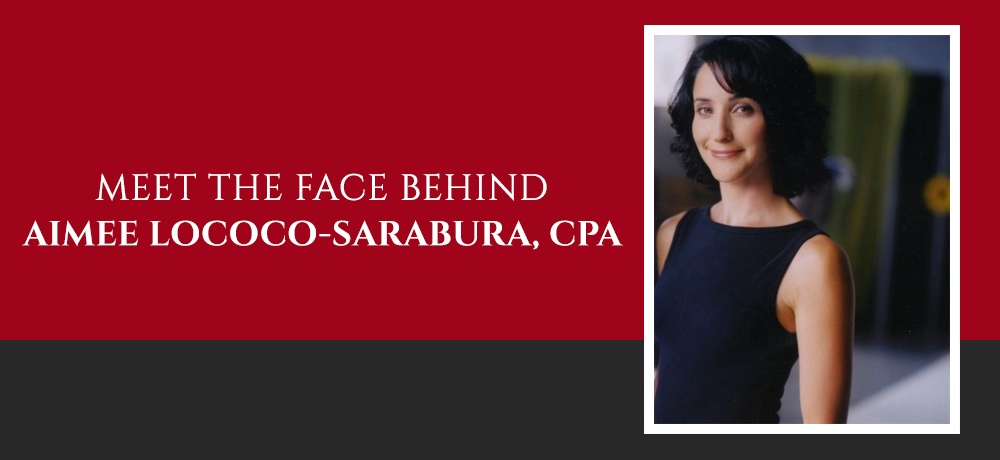 I'm Aimee Lococo-Sarabura, the proud owner of Aimee Lococo-Sarabura, CPA.
I look forward to sharing my story. I hope that you will enjoy getting to know me better.
I began my career in the film, television, and theatre industry, where I worked for the better part of twenty-five years. During my time in the entertainment arena, I started to take a bookkeeping course.
I found the subject so fascinating that I couldn't stop at just one or two courses, so I ended up completing the entire program. I eventually progressed to earn my designation as a chartered professional accountant.
I became a CPA to help individuals and business owners manage their finances and tax situations more effectively, and have now been serving the South Georgian Bay region for the past fifteen years.
Over the past few years, the digital age has made the process of submitting tax returns and government forms easier as they are submitted electronically. Enhanced accounting software has also made accounting procedures more efficient. However, you still need to be meticulous when interpreting the data.
I enjoy helping people get organized and back on track by paying close attention to detail and rendering a prudent service. I believe what sets me apart from the others is my integrity, as I provide honest consultancy that is always in the client's best interest.
I advise clients not to let fears stop them from moving forward and encourage them to seek answers that create a positive change in their circumstances. I also attribute my success to caring about my clients and enriching their lives on a personal level, which empowers them to let go of stress and achieve peace of mind.
When they are finally able to breathe easy after their tax issues with the Canada Revenue Agency are resolved, it fills me with immense satisfaction.
When I am not number crunching, I love watching musicals, and I teach ballet, jazz, tap, and musical theatre in the evenings. I also live a double life as an Uber Mom, chauffeuring my children to their various lessons and activities.
I have enjoyed sharing my story about the things which matter to me and how they influence the way I do business.
If you or someone you know could benefit from my expertise as a certified public accountant in Elmvale, Ontario, I invite you to get in touch. Please visit my website at www.lococosarabura.com.
Sincerely,
Aimee
---
---